Brazilian Jiu Jitsu
Learn Brazilian Jiu-Jitsu from the School with the Most International Medals in Chester County
The major difference between Paramount and the other martial arts schools in the area is
Proven Results.
Our students have won multiple GOLD medals at the:
Masters World Championships
European Championships
American Nationals
Pan American No-Gi
Atlanta Open
Houston Open
New York Open
Rome Open
Miami Open
Boston Open
San Francisco Open
Las Vegas Open
Even if you are 100% uninterested in competing and just want to learn the art for self-defense and fun, you need to make sure you're learning the techniques that really work.
Experience the workout of your life while learning the BEST way to defend yourself effectively. We invite you to our Downingtown, PA location to try out our training system for  7 DAYS FREE!
Join our team today and learn about the hottest and most talked about self-defense training system in the world. Patience, commitment, and a positive attitude are all you need to come prepared to class.
Here's YOUR opportunity to Increase Self-Confidence and Feel Better About YOU!
We will gradually guide you on the journey to success whether your goal is to LOSE WEIGHT, compete, gain PERSONAL SECURITY, achieve a Black Belt in Brazilian Jiu-Jitsu (BJJ), or ALL OF THE ABOVE.
Whatever your personal goals are, our instructors will bend over backwards to help you accomplish them. Read on and learn more about Brazilian Jiu-Jitsu or call 610-269-1127 right now to sign up for a FREE 7 DAY TRIAL.
Discover Why Brazilian Jiu Jitsu Is Considered The Ultimate Martial Art
95% of all self-defense situations end up on the ground or in the grappling range YET grappling remains the most neglected form of self-defense in most martial art systems.
If you can't defend yourself on the ground then you DON'T know how to truly defend yourself. That's where we come in.

Brazilian Jiu-Jitsu is a complete training system that will teach you how to apply angles, positioning and leverage to control an opponent's movement. A person that has a superior position is in a better situation to apply their weight and end the conflict effectively. This style allows a smaller person to immobilize and defeat a stronger larger attacker.
There IS a reason that all Professional Mixed Martial Artists have trained in Brazilian Jiu-Jitsu
IT IS FUNDAMENTAL FOR SELF-DEFENSE AND FIGHTING!
ANYONE Can Begin Training at Paramount BJJ!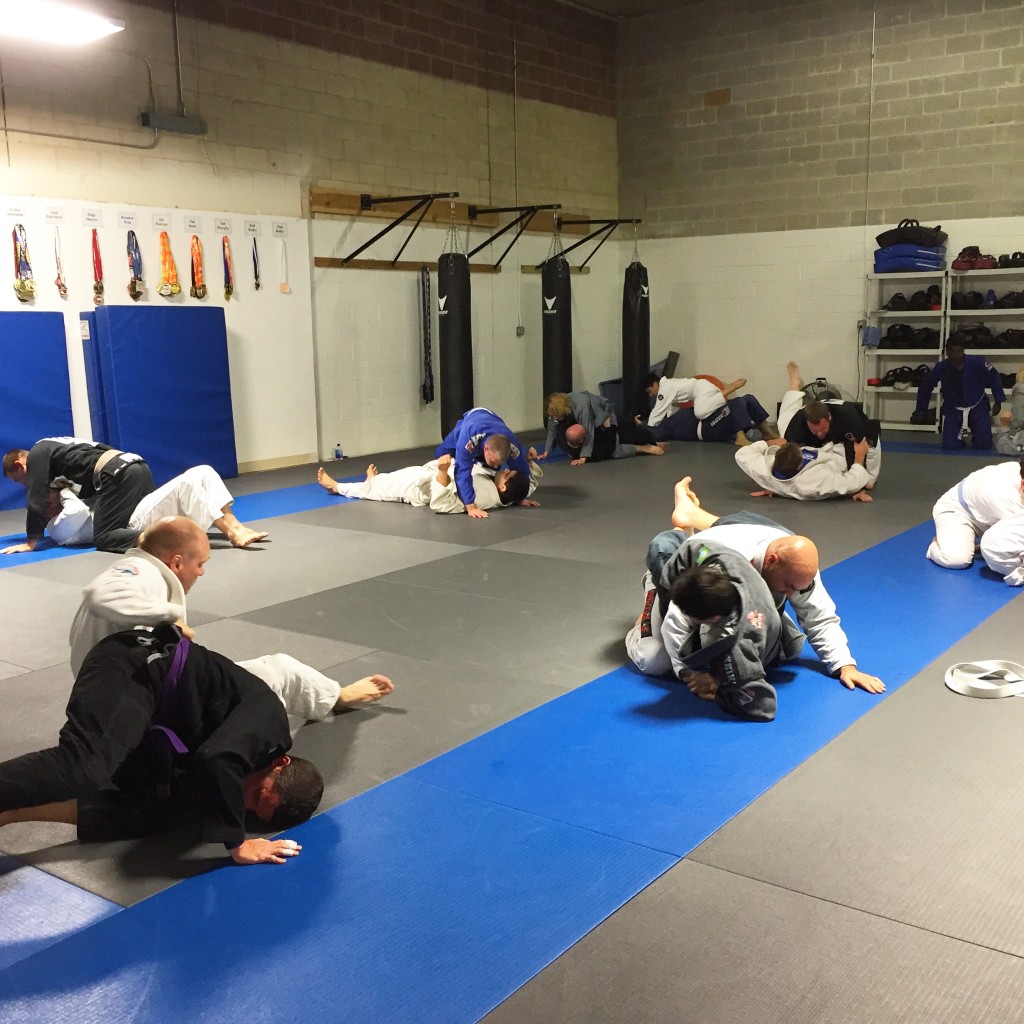 Our system works for ANYONE – in shape, out-of-shape, overweight, tall, thin, old, young….
Men, women, and kids have excelled in our style of martial arts. Our instructors will teach you and develop a style that works best for you. Call 610-269-1127 right now to start training for a Whole Month FREE!
Too old to start training?
Our adult program has students of all ages, from high-school students to several students well into their 40′s and 50′s. Yes, you heard right- we have students over the age of 50 practicing Brazilian Jiu-Jitsu, Boxing, and even MMA! Absolutely no experience is required to begin your training. In fact, most of our students join our program with ZERO experience!
You Have never done a day of exercise in your life?
No Problem! You do not have to be in shape to begin training at our academy – most people who begin are not. Our BJJ Basics class was designed for students just like you. Not to mention as a certified personal trainer, head Instructor Brad Court has had years of specialized training in physical fitness, along with his extensive martial arts expertise, and can develop a conditioning program specifically designed for you.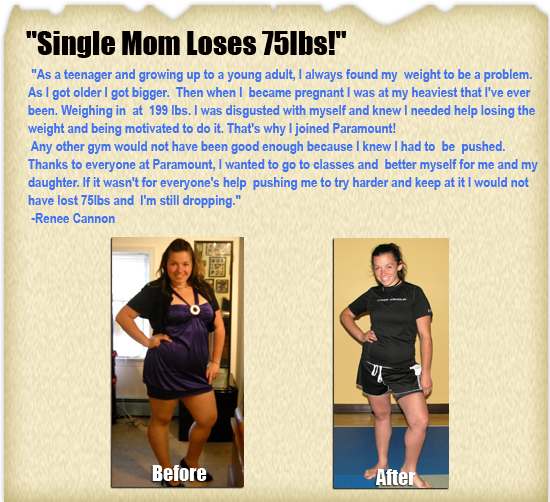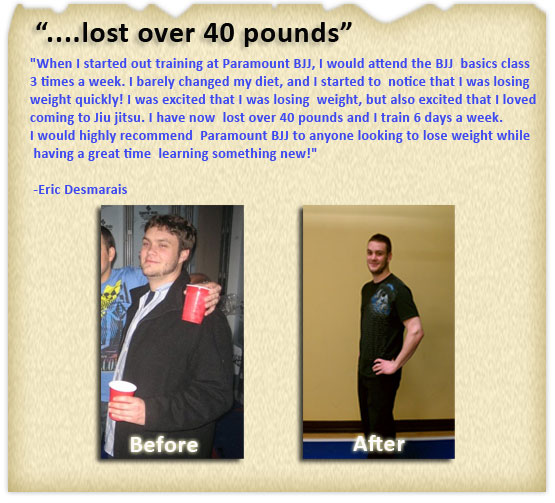 Don't believe me?
Check out what some of our satisfied customers have to say about their experience at Paramount Brazilian Jiu-Jitsu…
If you're looking to train in Brazilian Jiu-Jitsu / Submission Wrestling the answer is simple.
You have the opportunity to train with the best,
why settle for second best?
Call 610-269-1127 to start your
FREE Trial Today!
What makes our training system so successful is we show you how to train, how to peak for events, what to eat, the importance of recovery, the best exercises to use, and more! If you are looking for a professional resource to help you improve, to help you reach the next level of competition; to help you perform optimally, to improve your quality of life, Paramount is the place to go. In order to outlast the competition, we will make sure you are the last one standing when the smoke clears.
One thing's for sure: You will see results from our program, provided you come on a regular basis. If you are committed to training at your best, then we at Paramount BJJ are committed to helping bring you to the top of your fight game.
Remember… Consistency is Your Key to Success
Almost any workout will give you some kind of results, if you do it consistently. Most of you however, find that when "doing it consistently" even a twently minute workout can seem like an eternity. At Paramount BJJ we provide a fun, safe and exciting environment that makes consistency not seem like a chore all the while getting you into the best shape of your life!
But that's not all.
We have created The Ultimate Brazilian Jiu-Jitsu Program
for the Pure Beginner!
Most Brazilian Jiu Jitsu schools just throw beginner students to the wolves the first week they start training. Your orientation to Jiu-Jitsu is getting your butt kicked by the more advanced students. You better be in shape before you attend most schools or else you're going to be in for a rough night!
The thought process behind this is "the tough ones will make it," but this is a terrible way to teach Brazilian Jiu-Jitsu. Most people will become frustrated and question themselves.
On top of that, one dirty little secret that no one at these schools tells you is that you're going to learn whatever the instructor feels like teaching on that particular day. In all higher forms of education, educators have very detailed finely-tuned curriculums to guarantee that a student learns the required material.
Could you imagine a college professor teaching whatever popped into his mind that day? Unfortunately, this is the way many Jiu Jitsu academies operate.
Fortunately for you, I have the solution and it's one of the reasons our students are so happy.
We have developed a Simple 27 Class Curriculum for our BJJ Basics program. These sessions are taught in a friendly, social, and laid-back atmosphere that is 100% geared to teaching our new students our core basic requirements at our school.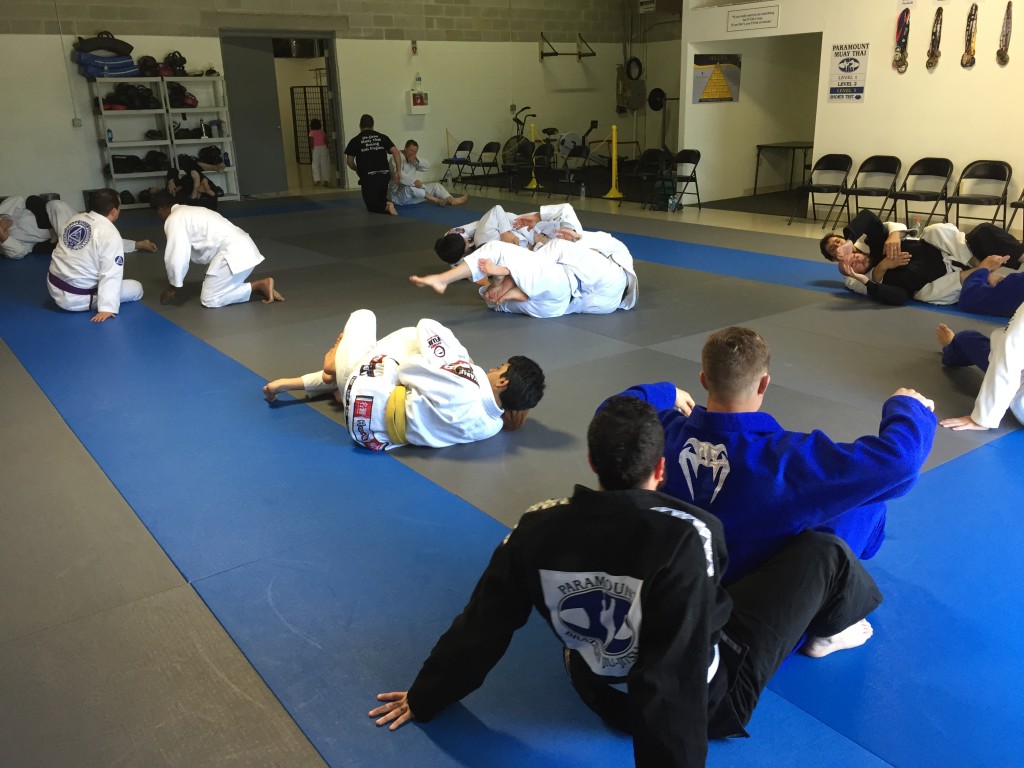 A Typical BJJ Basics Class
I've set up The BJJ Basics classes like this for a couple of reasons.
I know for a fact that there are students that just want to learn Brazilian Jiu-Jitsu as an art form and don't want to get involved in any sparring of any sort.
Many people begin training out-of-shape and they wouldn't be able to complete a full blown competitive Brazilian Jiu-Jitsu class.
In the very beginning, I firmly believe that students need to focus heavily on learning their technique instead of trying to learn how to survive in heated sparring matches.
I've set up our Jiu-Jitsu and Grappling programs into different levels so that our students can progress at a comfortable and efficient rate. Of course we have our advanced and competition classes that are extremely demanding and competitive. This is for the students that are interested in taking it to this level.
Then we have our "BJJ BASICS" classes for the new student just starting out, for the student that is really out of shape, for the student not interested in sparring or competitions, and the new student that will appreciate being able to learn Jiu Jitsu in a non competitive environment.
Call 610-269-1127 and one of our friendly staff members will help you get started with your FREE 7 days of training!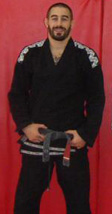 "Brad has dedicated his life to Brazilian Jiu-Jitsu, not just as one of the best competitors in the world (which he is), but as a great teacher as well. ""I have known Brad Court for about 10 years now, and we have gone through all of the Brazilian Jiu-Jitsu belts together. Brad and I have spent countless hours on the mat together training and pushing each other to and over the limit. Brad has dedicated his life to Brazilian Jiu-Jitsu, not just as one of the best competitors in the world (which he is), but as a great teacher as well. Brad has been victorious in every belt, white through black, and now he is passing on that same work ethic and dedication to his students at Paramount BJJ.Brad and I still curently train every week, and I can honsestly say he is one of the BEST training partners and teammates I have ever had! Paramount BJJ is a MUST for ANYBODYwho wants to learn and experience BJJ done and taught the proper way."
Jared Weiner
BJJ Black Belt 3rd degree
Owner BJJ UNITED (Phila, PA)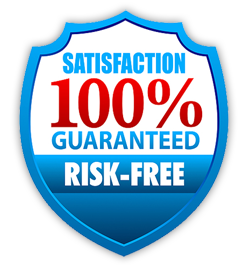 7 Day Free Trial
There is nothing that should keep you from giving our program a shot. I Guarantee You that you will love our program from the moment you walk into our facility. If you're new to Brazilian Jiu-Jitsu (BJJ) I must warn about you a few things. Most importantly you should know that schools are not created equally, and it is very important that you make an educated decision before picking a school. That is why I'm giving you 7 days to compare and decide the right place for you.
Our goal is to have a friendly atmosphere, a great team. In fact one of our goals is to produce elite black belts and that's where our Combat Athlete program comes in. Hopefully in the near future you'll be surrounded by other Paramount black belts. If you don't think you enjoy a friendly atmosphere, a team spirit, and people that will go out of their way to make you the best grappler you can be, then this may not be the place for you. But if you're serious about Brazilian Jiu-Jitsu so are we and there's nothing that should stop you from giving our program a try in Downingtown, PA.
How do I apply?
You can send us a message with some contact information by filling out our Contact Us section, or by calling 610-269-1127, or by emailing [email protected]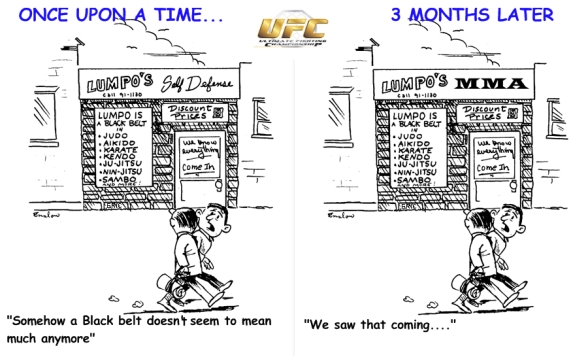 A Word of Advice…
As I stated just a bit earlier, if you're new to Jiu-Jitsu I must warn you of a few things- You should know that not all schools are created equal and it is very important that you make an educated decision before choosing a school.
Due to the overwhelming popularity of the UFC and other Mixed Martial Arts events, everyone and their brother is re-labeling their schools as "MMA" or "Grappling" schools. An alarming number of these schools dress their academy up with shiny new mats and a fancy cage or ring to hide behind the fact that their Instructors are inexperienced or even worse unqualified.
As an experiment, go into last year's phone book and see how many Karate schools are now calling themselves "Mixed Martial Arts" schools. My point is: you have to be selective when choosing a Brazilian Jiu-Jitsu school.
In fact, you should NEVER join an MMA school or a Brazilian Jiu-Jitsu program unless it meets all of the following FIVE criteria:
1. Their instructors are qualified. What are the instructors credentials? Have they competed? What is the reputation of the organization that they represent? Remember, if you want to be the best you have to learn from the best.
2. The school MUST have a written curriculum. Is there a method to the madness? You'd be shocked to discover how many schools don't follow a step-by-step program so neither the teacher nor the student knows where they're going and how far along they are. Surprising but true.
3. The school must produce winners. Ask yourself, has this school produced any national champs or winning teams? No matter the credentials of the instructor, it does you no good if he can't pass along that expertise.
4. The school should adapt itself to the clients needs. Whether you want to be physically fit, learn how to defend yourself, or train for the World Championships, the school should allow you to set your own goals then help you achieve them. You shouldn't be forced into sparring if you don't want to.
5. The prices are NOT unbelievably low. Remember that you usually get what you pay for. Would you trust a jeweler who offers you a Rolex at Timex prices? Most of these "bargain" schools usually have dirty facilities, unqualified instructors, or instructors who don't speak English, or they don't offer an Advanced program.
Our Invitation to You
My school is unlike any Jiu-Jitsu school you'll ever experience. You'll feel like a special person from the moment you walk into the doors of my academy. You won't believe how friendly my students and my staff are. When you first come into my school, we will show you around and answer any questions that you may have. You will then participate in a Brazilian Jiu-Jitsu orientation that is only for students visiting for the first time. We will give you a private lesson to introduce you to our style of Brazilian Jiu-Jitsu and tell you exactly how to get the most out of our program. Next you will be set up to take one of our "BJJ Basics" classes.
But Don't Take My Word For It
Try Our Program For 7 Days Free
I am not running a charity… I offer 7 days free because I am 100% positive that if you come to my academy – you will love it. You will try us out, join our gym, and never look back. This is not a gamble to me – I know you will love it at Paramount BJJ.
To Register for an Introductory Program do the following:
Pick up the phone and call us at 610-269-1127. Or if you'd prefer, just shoot us an email at [email protected] We'll be happy to answer any additional questions you may have and schedule a special time with an instructor to work with you. You'll be glad you did.
Thank you and we'll see you soon.
Brad Court
Head Instructor
Paramount Brazilian Jiu-Jitsu
530 Trestle Place.
Downingtown, PA 19335
610-269-1127